Pooling tests a group of people all at one time.
In pooled testing, samples are gathered from multiple people and mixed. That mixture is called a pool. 
Instead of testing each sample individually, we test the pool. If the pool tests negative, then all the individuals in the pool are negative. 
If the pool tests positive, we re-test the individual samples from that pool to see which person tests positive.
Pooling makes PCR cost-effective.
PCR is the gold standard in COVID-19 testing, but individual tests are expensive. With pooled testing, you get the sensitivity of PCR at a fraction of the price.
We make pooled testing easy.
Streamlined enrollment
Onboarding for students and staff is simple and intuitive.
Automatic follow-up testing
There's no need for new samples – we do it all at the lab.
Fast turnaround
Results within 24 hours of sample drop-off.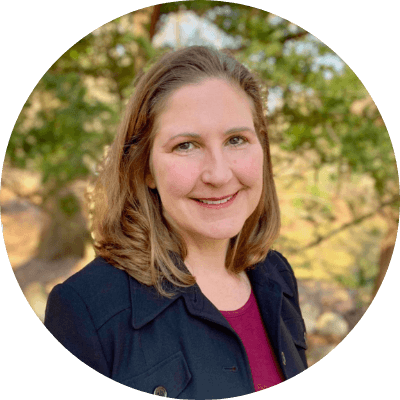 "Three things are critical for school districts implementing COVID testing: time to results, accuracy, and cost. EduSafe provides same-day results with the gold standard PCR test to quickly pinpoint positive cases with an affordable pooled solution that does not burden school administration or distract from the learning environment."
Katey Goehringer
Safer Teachers, Safer Students Collaborative

Veritas is one of the nation's
leading providers of pooled testing.
We provide an end-to-end solution for pooled PCR testing
that addresses the unique needs of schools, early education centers, and camps.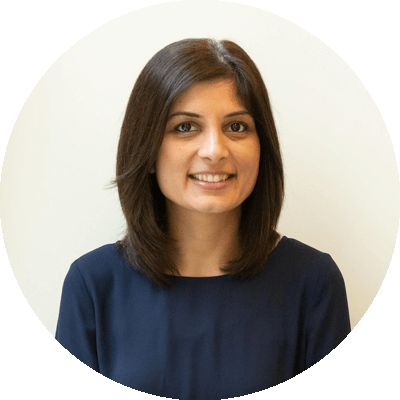 "We find the Veritas solution leading in so many ways. Their process is simple and super easy to setup and use. And their quick turnaround of results shared through an easy-to-access portal makes the whole process stress-free."
Binal Patel,
Chief Program Officer at Neighborhood Villages
We work hard so you don't have to.
Hand out sampling kits
All kits arrive pre-packaged and ready to distribute.
Spit
Each tube requires only 1 – 1.5 ml of saliva.
Register samples
QR codes make scanning a snap.
Gather results
Collect samples and return to the lab. Test results available on the secure Veritas website within 24 hours of receipt.
Frequently Asked Questions
A curated list of the most commonly asked questions by Veritas customers.
Can't find what you're looking for?
What is pooling or pooled testing?
Pooling samples involves combining several, usually 5-10 individual samples together into a single collection device therefore creating a "pool". In traditional pooling this is done at a testing site. Pools are then tested as a single sample in the lab.
This approach increases the number of individuals that can be tested using the same amount of resources.
How many are included in each pool?
Each pool consists of samples from 5 to 10 individuals depending on multiple factors.
Why should we pool samples instead of testing individually?
Pooling dramatically reduces the cost of testing without sacrificing accuracy and increases the scale of testing for screening needs.
How is Veritas' pooling method different from most?
In traditional pooling, individual samples are taken and then combined into a pool at the testing site. In Veritas' case, each individual provides their own sample. Multiple samples are then combined into a pool at our lab to achieve the same economies of scale and pass-through cost benefits.
By pooling at our lab, we take on the complexity of the logistics, management of samples, and reflex testing of any positive pools is faster and easier.
By having individual starting samples in case of a positive pool (reflex or followup) we do not need to go back and re-sample all of the individuals in the pool. This allows us to return results faster with less administrative and logistical burden.
How quick are results?
Using the pooling at the lab method allows Veritas to result pools as well as individual results in positive pool reflex/followup on average in 24 hours from samples arriving at the lab.
How to get started?
Getting started with pooling is easy. Schedule a zoom with our team by clicking here and we will take you through easy steps to enroll participants and get you the supplies you need. In our experience you can get started in just a few days from our initial meeting.
What are the steps to undertake before testing?
Before you start:
Participate in a training and onboarding session with our team
Enrol each individual through simple link we provide
Receive testing supplies
Establish a testing date and frequency
How do we receive supplies?
In advance of testing, you will receive collection materials sufficient for one month of testing (or 4 cycles) including some extra devices.
Collection materials include:
Barcoded saliva collection devices
Return biohazard bags
These will be either shipped or couriered to you.
How often should schools test?
The CDC recommends that schools in areas with moderate community spread test at least once a week. For areas with higher rates of community spread, the CDC suggests considering testing twice a week.please check with CDC and state department's of health for guidance on school pooled testing.
As part of NTAP Veritas is happy to provide you with best practices and shared experience from other schools and districts across the country which have successfully delayed pooled testing.
How to perform the sample collection?
Depending if you choose saliva or lower nasal swab option collection devices will be sent with easy steps to follow:
For saliva collection:
Assemble the funnel on the tube
Spit into the tube up to the fill line
Remove & discard the funnel and close the tube with provided cap
Write Initials and DOB on tube
Scan the QR code with your phone and enter the name and DOB
*Please advise testers not to eat or drink anything for at least 30 minutes before collecting the saliva.
How will I receive results?
Administrators will receive access to our intuitive pooling portal for one or multiple institutions they oversee. Portal is organized to allow you to easily see negative and positive pools and the list of participants in the specific pool.
Portal allows easy download of results in excel format and allows sorting and search features. Roster of enrolled participants is also available for the administrators to track participation.
Are pooling results released to individuals?
No. In an effort to streamline pooling where the majority of results are expected to be negative, depending on the infection rates in your community, pooled results are only released to the administrator of the institution.
In case of a positive pool, each participant is tested individually (reflex or followup) and will receive an individual (not pooled) diagnostics report in our clinical portal.
Administrators are notified of diagnostic reports being released but individual diagnostic reports are only provided to the individuals who can then choose to share their results with administrators and school staff at their discretion. Ordering physician is assigned to each diagnostic test performed.
Other arrangements, as long as they are compliant with the HIPAA regulations are possible, but the above described approach is generally adopted.
Is there customer support available?
Yes. Before you start we will provide you with training and onboarding by zoom. During testing you will have access to a dedicated team of experienced customer support agents to assist with any needs.

Brendan J.
We wouldn't have been able to film a single day if it weren't for Veritas Genetics testing our cast and crew 3 times a week.

David S.
My 8-year-old daughter and I test each Saturday afternoon in Lincoln NH. The process is very quick and has worked well from the outset. Scheduling is easy and convenient. The test results are available each week by Sunday early evening and after 2.5 months we have never received the results in excess of the 24 hour time commitment. Absent this reliable service my daughter would not be able to ski on the Loon Mountain Race Team.

Beth K.
Having Veritas Genetics and their fast turnaround team has made it easy to know it was safe to send our kids to school. Very simple process and so easy to get the testing.
All of the above are authentic quotes from the actual Veritas customers described. Some were shared publicly through Google reviews/Facebook recommendations; some were sent via email or other means. Out of respect for our customers' privacy, we use first names and last initial only.