Available now: Same-day results for COVID PCR testing at select locations in New England
Travel test you can take & go
Quick and easy COVID-19 testing for domestic and international travel.
Buy & use
anywhere in the US
For travel within the US
or departing the US
$120
COVID-19 International Test
Buy in the US
& bring it with you
For travel from another country to the US
$150
Buy in the US
to get there & back
Test for travel departing the US &
International Test to return
$230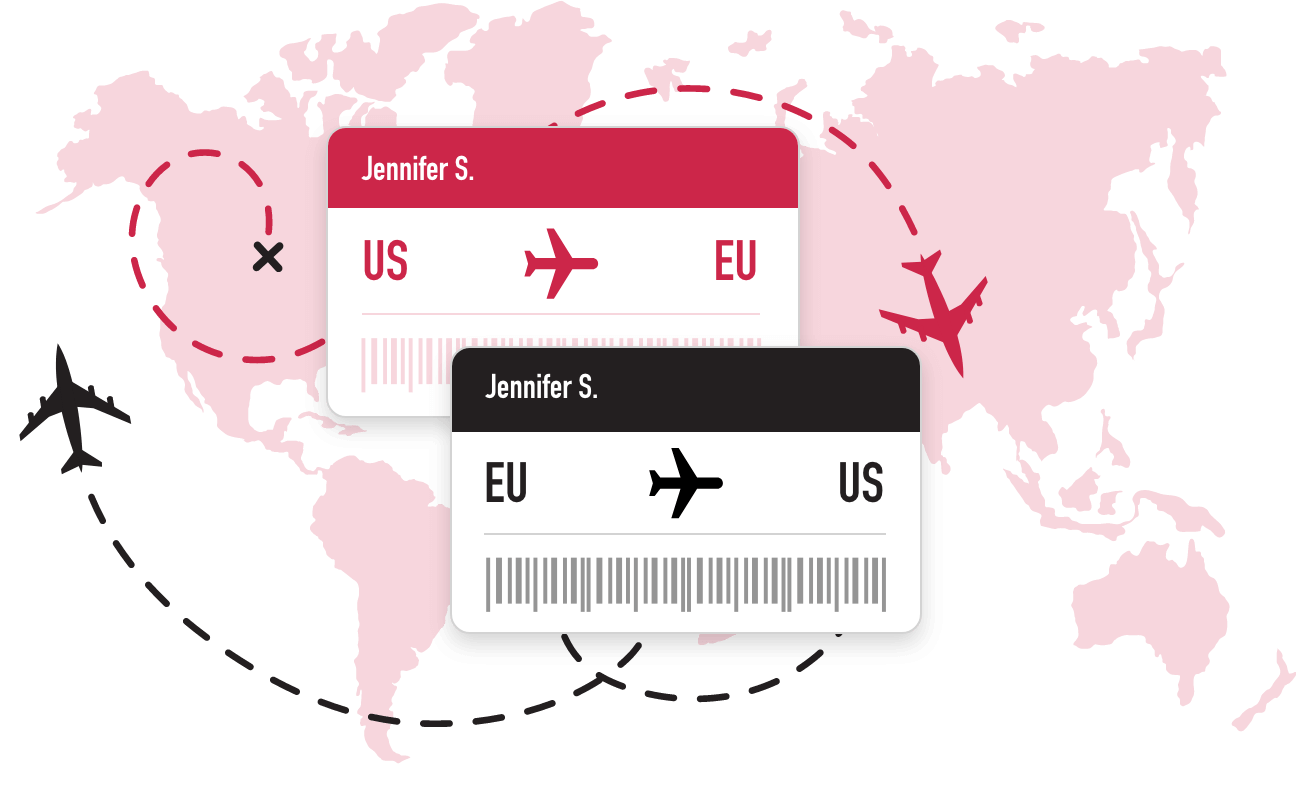 Worry-free solution for domestic and international travel
Most countries require proof of negative COVID-19 PCR test results for all airline passenger entry.
Children as young as 4 years old may use this test under adult supervision.
Veritas offers not just one, but TWO PCR kits for your international travel needs. No need to stand in line. Boxes are prelabeled for easy shipping. We handle everything so you can relax and enjoy.
Take one test before you depart and pack the other to take with you.
Results are ready 24-48 hours before your flight ensuring you're clear to go.
Don't forget to buy a test for those traveling with you!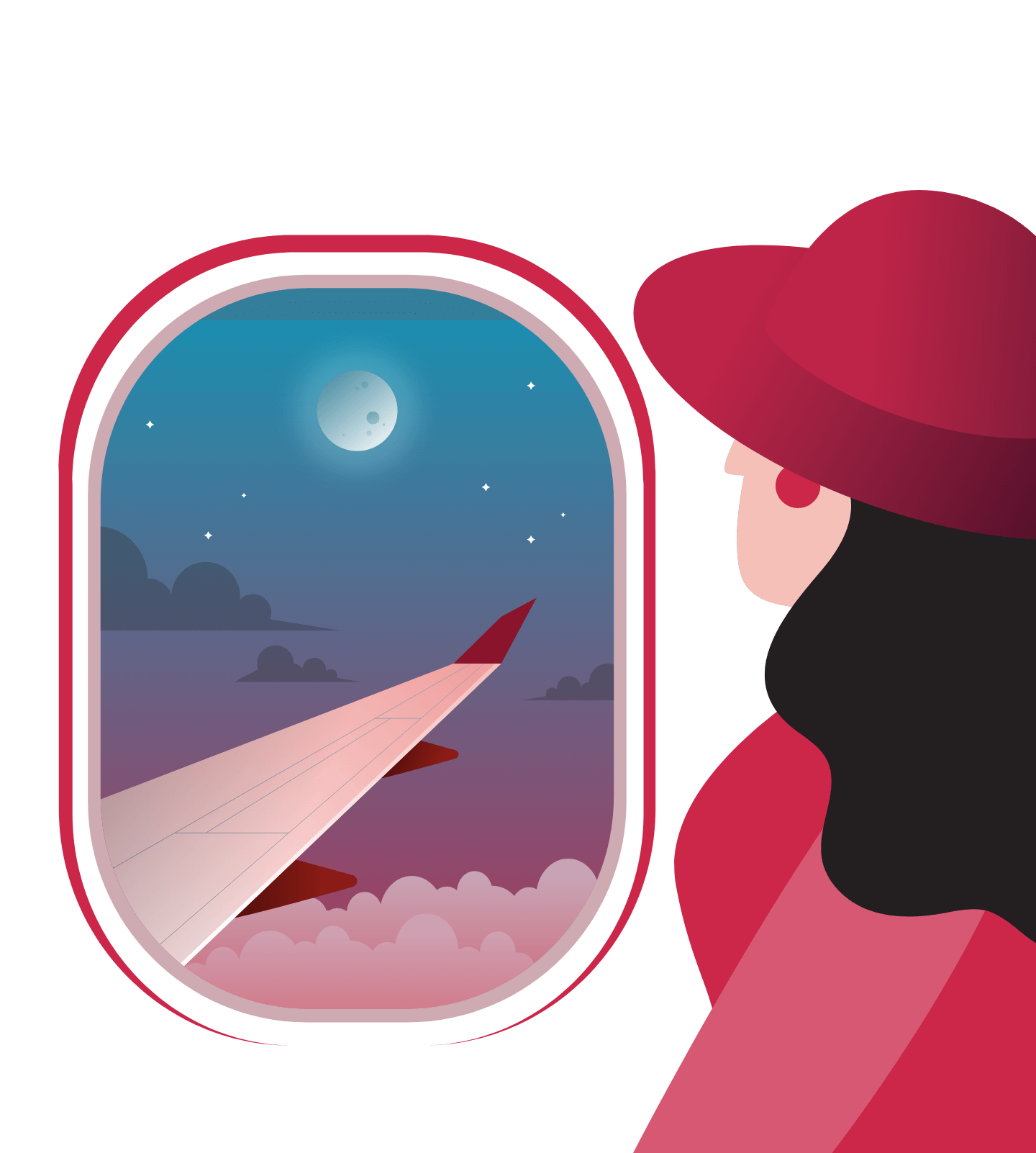 Order online
Select your test, order online, and we'll ship it to your US address.
COVID-19 PCR Test: For domestic travel or to enter another country
COVID-19 International Test: For return to US
Bundle: COVID-19 PCR Test to enter another country; International Test for US return
Activate & collect
Activate your kit by scanning the QR code. Then collect your sample and return it using the prepaid shipping label. Only one activation is required for the bundle.
Receive results
Receive results before your flight via the secure Veritas portal. Download and you're ready to go.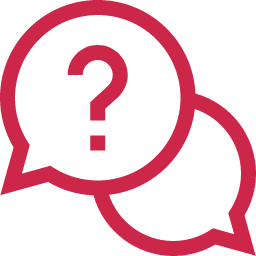 Frequently Asked Questions
Can't find what you're looking for?
How can I order this test?
Order tests directly on our website at least five days before your flight. Once your order is complete, a test kit will be delivered to your home address within 1 – 2 business days, or overnight for an extra shipping charge. We recommend you purchase kits well in advance of travel.
Results are available in under 48 hours; on average, you'll have access to them within 24 hours of sample arrival at the lab.
Do I need to activate my kit when I receive it?
Yes. Scan the QR code on the instructions included in the kit or go to veritasgenetics.com and click Activate Your Kit in the top menu.
Which kind of test kit do I need?
Country-by-country travel restrictions can be found here.
If you are traveling within the US or need a test to enter another country, purchase the COVID-19 PCR Test.
If you are traveling to another country and will need a test before returning, purchase the COVID-19 International Test for use in your destination country before your returnto the US.
If you are traveling round-trip to another country from the US, purchase a Bundle. It includes two kits: one for use in the US before your departure, and one for use in your destination country before your return.
How long before my flight should I send my sample for testing?
Most destinations, including the US, require that you have a negative test done within 3 days of your flight. We provide overnight shipping for an additional charge.
What are the shipping costs?
Express shipping within the US via the US Postal Service is included. When shipping within an international destination, there is an additional fee depending on the type of shipping you choose.
Where can I find travel restrictions and regulations for the country I'm traveling to?
Country-by-country travel restrictions can be found here.
Where can I find travel restrictions and regulations for returning to the US?
Travel information for returning to the US can be found here.
How will I receive my results?
We'll send you an email when your results are available; you can access them in the Veritas portal on a desktop or mobile device. The full report appears in PDF format so you can easily print it out.
Your report contains the following information:
Infectious disease for which patient was tested (COVID-19)
Type of test (RT PCR)
Name of lab
Patient's name and DOB
Provider information
Sample type and testing methodology
Date of report
Sample collection date
Date when the sample was received in the lab
Do you share test results?
By law, labs may be required to report results to the country or state in which the tested individual resides, for contact-tracing purposes.
What type of sample is needed for testing?
For the PCR Test, we use a saliva sample. The collection procedure is easy – just spit into a tube.
The International Test requires a lower nasal sample that's easy and painless to self-administer.
All test kits come with detailed instructions on how to provide a sample correctly.
What if my test result is positive?
A positive result indicates the detection of viral RNA in the provided sample, thus confirming a diagnosis of COVID-19 in an individual. Medical management should follow current US CDC or other applicable state/country guidelines.
Asymptomatic individuals with positive results are common. However, the interpretation of a positive result in these cases remains unclear given that the incubation and transmission periods of the disease remain unknown. Although false-positive (incorrect positive) results are rare, they have been reported and may lead to unnecessary isolation, management, and treatment.
A false-positive may also occur if there was a problem with your sample or the test itself. If you are concerned about the accuracy of your results, ask your healthcare provider if you need further testing.
What does an inconclusive result mean?
An inconclusive result indicates that not all testing targets were detected in the sample. An additional sample may be requested to complete testing. An inconclusive result is not acceptable for travel.
How long does it take to get results?
Results are available in under 48 hours; on average, you'll have access to them within 24 hours of sample arrival at the lab.
What happens if I don't get my results back on time?
Our customer support will help you get an appointment for an in-person COVID-19 test at a local lab with same-day turnaround, pending availability. Lab availability depends on many factors, including location, time of day, holidays, and other circumstances.
Please check and confirm your travel arrangements with your travel provider, as well as the travel restrictions and regulations of the countries, states, and localities you may be traveling to, from, or through. Veritas cannot advise you on any of the following:
Legal, regulatory, or health requirements
Policies or procedures of any transportation providers
Day-to-day changes to any of the above
The possible impact of delays in testing or obtaining test results
The effects of airport or sample-collection delays
Accordingly, Veritas will not be responsible for any impact, health-wise, financial, or otherwise, that any of the foregoing may have on your travel arrangements or health status, or other considerations or consequences.
Do you accept insurance?
We currently do not accept insurance, but we are happy to provide you with a receipt so that you may submit the proof of testing for reimbursement from your insurance company.
Do I need to be 18+ to use this test?
Minors as young as 4 years old can use this test under adult supervision.
What comes in my testing kit?
Saliva testing kit includes:
Saliva collection device (saliva collection tube, mouthpiece, buffer cap)
Absorbing sheet
Biohazard bag
Fact sheet
Instruction sheet
Nasal testing kit includes:
Plastic tube
Nasal swab
Biohazard bag
Fact sheet
Instruction sheet
What if my kit got damaged or destroyed?
If your testing kit gets damaged or destroyed, contact our customer service. Please note that in this case you will be charged for all additional costs.
Who can I contact for customer support?
What technology do you use for your tests?
Real-time reverse transcription-polymerase chain reaction (rRT-PCR) is utilized for the qualitative detection of nucleic acid from the SARS-CoV-2 virus in the provided specimen. The test is performed by trained and competency-certified clinical laboratory personnel, specifically instructed and experienced in the relevant techniques and in-vitro diagnostic procedures. The test looks for the presence (positive result) or absence (negative result) of the virus SARS-CoV-2 (severe acute respiratory syndrome coronavirus 2), which causes the disease "Coronavirus Disease 2019" (COVID-19).
What is your cancellation policy?
Tests cannot be canceled or refunded once a sample has been submitted to the lab.
What is your refund policy?
You may cancel your order for a full refund up to the time when your kits are shipped to you. Due to the nature of the product, we cannot issue refunds after the kit has shipped.
If your plans have changed, hang onto your test. You can use it up to 120 days after it was shipped to you.

Kristen M.
This company has been a lifesaver to enable travel weekly. Great experience!

Jessica C.
Easy and fast results. And the customer service is courteous and really helpful!

Tammy M.
Quick and easy with fast turn around. Highly recommend!
All of the above are authentic quotes from the actual Veritas customers described. Some were shared publicly through Google reviews/Facebook recommendations; some were sent via email or other means. Out of respect for our customers' privacy, we use first names and last initial only.