DNA
Inspiration
Storytelling
Inspiration Activation: A Toolkit for Creativity
Our Marketing & Design team recently gathered for an off-site meeting and, rather than jumping right into department
and company business, we kicked things off with each team member sharing something that he or she found inspiring. What we ended up with is a
broad, exciting, multimedia assemblage of creative projects that — we hope — might encourage you in your own creative endeavors.
---
Lauren Recchia
Marketing Manager/Rock Drummer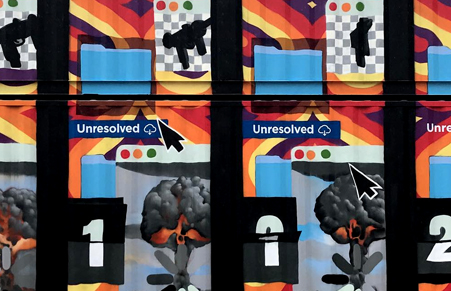 When Veritas attended HUBweek 2017 there was a shipping container that was being painted and re-painted by someone the entire time we were there. I didn't think much of it when it was slightly different day to day. Maybe because we were only on site for 2 days, we didn't realize the full impact, but I did some research and found the complete concept, which is really impressive and creatively genius.
I am obsessed with art that takes an extremely long time to create while the actual presentation of the piece takes minutes or even seconds, mostly because I lack the patience and attention span to create this way, that's why I chose this piece by graffiti artist INSA.
---
Chris O'Keeffe
Content Manager/Playlist Enthusiast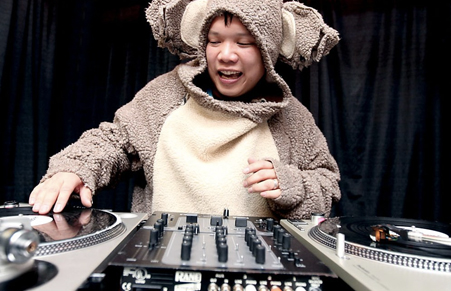 I like to take a minute each morning and read or listen to something inspiring. This performance by Kid Koala is a great wake-me-up for several reasons:
It's For Love — This is his mom's favorite song.
Creativity is Relative — You can be a DJ or a classical composer. You can edit plant DNA or arrange bouquets. Find your version of creativity.
Wardrobe — It's much easier to pitch a creative idea if you've got the proper attire! Sometimes you've just got to dress up like a koala bear, you know?
It's Beautiful — Doesn't have to be more complicated than that!
See also: 12 Bit Blues, Breakfast at Tiffany's Soundtrack, Physical Newspapers, Books of Poetry
---
Monika Chas
Senior Designer/Francophile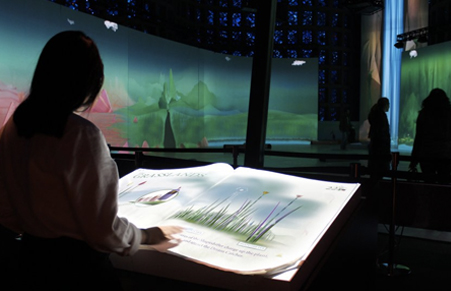 Design I/O is a Cambridge-based group that constructs mind-bending interactive installations and environments. They combine special cameras and kinetic technology with colorful, whimsical animation to produce fantastical experiences in the real environment. It's sort of a combination of museum exhibition, Wii, Virtual Reality, and wacky TV cartoons.
Check out a few examples such as Living Library and Connected Worlds. I love the element of surprise and am in awe of the complex computer code, artistic virtuosity, and technical savvy needed to achieve these responsive productions. Also, the potential for this kind of creativity as an educational tool is inspiring.
---
Rodrigo Martinez
Chief Marketing & Design Officer/Freediver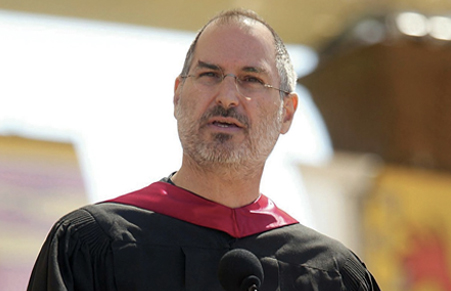 Steve Jobs's 2005 Stanford commencement address is built around three key ideas:
Connecting the Dots. You can't connect the dots of your life looking forward; you can only do so looking back. So, do what you love and trust that the dots will somehow connect eventually.

Love & Loss. Losing something — your company, job, a loved one — can sometimes lead to the best experiences we can have. Change and loss can enable you to leave behind the "heaviness of being successful for the lightness of being a beginner again." The only way to do great work is to love what you do. So find what you love and don't settle. Even at the risk of losing.

Death. Death is life's best invention. Every day Steve asked himself, "if today were the last day of my life would I want to do what I am about to do?" If the answer was "no" too many days in a row, he would change something. Don't be trapped by dogma, follow your heart and intuition. In the words of Stewart Brand's Whole Earth Catalog:
---
Jared Schonenberg
Intern/World Traveler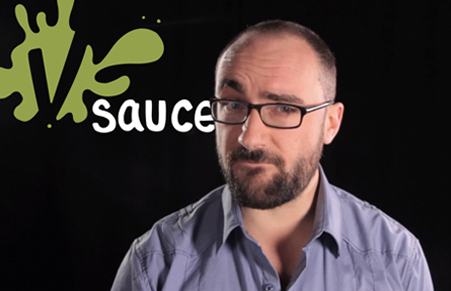 Vsauce is a Youtube channel that makes short videos answering difficult and interesting questions. Examples include: "What color is a mirror?", "Who owns the moon?" and "Why don't we all have cancer?".
What is inspiring is how the creator takes very complex and difficult-to-understand concepts and boils them down into enjoyable and comprehensible short videos. It makes me think about unusual questions, and allows me to choose which topics I am interested in to do a little more research.
---
Joe Love
Intern/Old Soul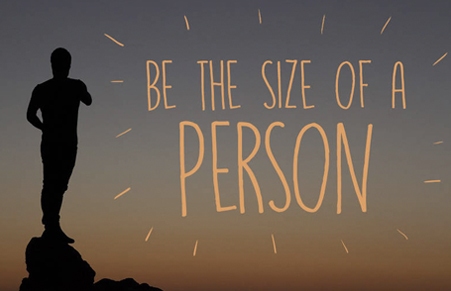 Botnik is a predictive text application that sources copy from various publications. The program creates a keyboard based on the source (for example, cooking books) that you can then use to create sentences in the style of the source text. It's like a cross between autocorrect and Mad Libs, and produces some seriously hilarious results.
I found this both intriguing and inspiring for two reasons: first — it was created as a lighthearted tool just for laughs. Everyone needs that now and again.
Second, I also saw how it can be used practically in a creative manner. I used one of the keyboards to write a poem, resulting in a unique feel and voice and I realized the potential of this application for any and all writers. The predictive text occasionally suggests words that do not necessarily logically follow, or unusual words that I might not have thought of myself.
---
What do you find inspiring? Get in touch and let us know!
Want to be up to date with our adventures?
Sign up for our newsletter and join the conversation.
A Real Human Genome is 6.4 Billion Letters (base pairs) Long — Not 3.2 Billion