Fake News
Post-truth
Medicine
Science
Clinical
Genomics
Mayo Clinic
Harvard
Mit
As "spin" gains ground, "alternative facts" replace actual facts, and feelings outweigh evidence,
 

real

 

science matters more than ever.
Oxford Dictionaries selected "post-truth" as Word of the Year in 2016 and defined it as "relating to or denoting circumstances in which objective facts are less influential in shaping public opinion than appeals to emotion and personal belief." It's become commonplace to assert opinion as fact and stretch the truth. We live in a world where climate change deniers, anti-vaxxers, and flat-earthers receive credibility despite overwhelming evidence disproving their claims. 
According to a National Academy of Sciences article, "Distrust in the scientific enterprise and misperceptions of scientific knowledge increasingly stem … from the widespread dissemination of misleading and biased information." Such propaganda has created a state of affairs in which self-declared expertise is too often accepted at face value. It's a bad situation made worse by a bombardment of claims and assertions by companies marketing seemingly science-based consumer products and services.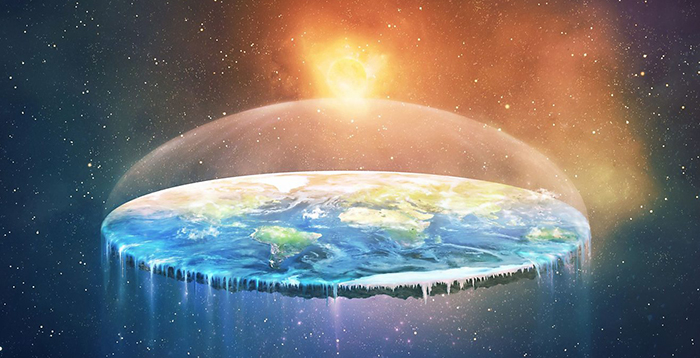 Image from bbc.com: "Flat Earth: How did YouTube help spread a conspiracy theory?"
At Veritas, we're committed to rooting our products and services in medical and scientific authority. We want not only to share breakthroughs in genomics, but also to explain what they mean — for individuals and for society at large. We want to provide a context for science that is honest, meaningful, and understandable. That's a huge part of what we mean by "driving accessibility to genomics." If it's not clear, it's not attainable.
 
One way we're reinforcing our commitment to clinical and scientific proficiency is by establishing a new Clinical Advisory Board (CAB) of geneticists, researchers, and professors from institutions like Mayo Clinic, Brigham & Women's Hospital, and the Broad Institute. In addition to our Scientific Advisory Board; CLIA-certified and CAP-accredited laboratory; and team of bioinformaticians, certified genetic counselors, and engineers, our CAB contributes a new layer of credibility and expertise that substantiates our claim to the most comprehensive and clinically-relevant genetic testing service on the market.
"This incredible advisory board was selected to provide expertise that covers all key areas of clinical and consumer genomics across academia and business — aspects of the utmost importance to Veritas. Its members will help us continue leading in our quest to offer clinically-responsible whole genome sequencing."
– Birgit Funke, PhD, FACMG; Veritas VP of Clinical Affairs
We welcome the following individuals into the Veritas family as our new Clinical Advisory Board: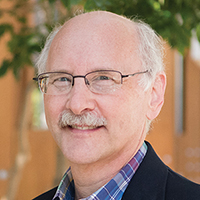 David Bick, MD: Chief Medical Officer and a Faculty Investigator, HudsonAlpha Institute for Biotechnology; Medical Director, The Smith Family Clinic for Genomic Medicine, LLC; Lab Director, HudsonAlpha Clinical Services Lab, LLC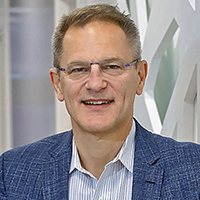 Robert C. Green, MD, MPH: Medical Geneticist and Physician-Scientist; Professor of Medicine (Genetics) at Brigham & Women's Hospital and Harvard Medical School; Director of the Genomes2People Research Program; Associate Member, Broad Institute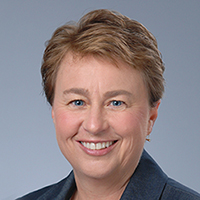 Victoria Pratt, PhD, FACMG: Director, Pharmacogenomics Lab and Molecular Genetics Lab, Indiana University School of Medicine; Professor of Clinical Medical & Molecular Genetics, Indiana U. School of Medicine; Current President AMP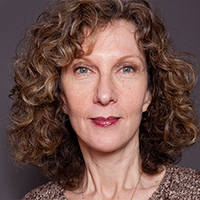 D. Alexa Sirko-Osada, PhD, FACMG: President, Embark Consulting, LLC; Member, Massachusetts Clinical Lab Advisory Committee; Former Sr. Director & Head, Translational Clinical Biomarkers, Oncology, Novartis; Former Head Director, Clinical Molecular Genetics, Genzyme Genetics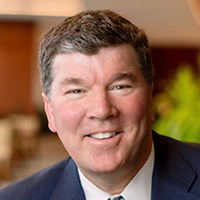 Keith Stewart, MB, ChB: Carlson and Nelson Endowed Director, Center for Individualized Medicine, Mayo Clinic; Vasek and Anna Maria Polak Professor of Cancer Research, Mayo Clinic; Professor of Medicine, Mayo Clinic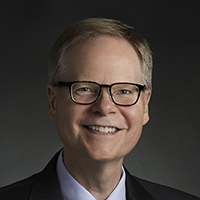 Karl Voelkerding, MD, FCAP: Professor of Pathology, University of Utah; Past President, AMP; Chair of Genomic Medicine Committee, CAP; Medical Director for Genomics, ARUP Laboratories
By continuing to surround ourselves with experts of the highest caliber and renown, we will sustain our efforts to battle and debunk the misinformation and half-truths too often peddled by others in the genetic testing field.
Want to be up to date with our adventures?
Sign up for our newsletter and join the conversation.
Ask a Genetic Counselor: Do I Really Want to Know My Disease Risks?
The primary point of sequencing your genome is not about how you're going to DIE. It's about how you — and sometimes, your family — are going to LIVE.